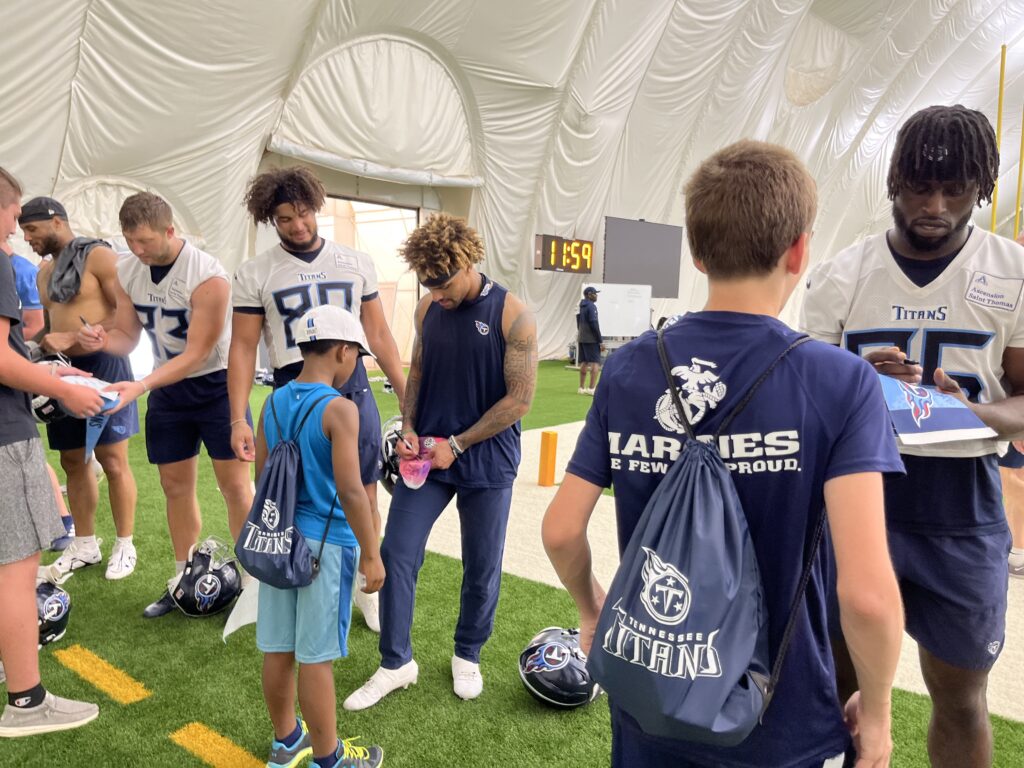 Aside from providing stable housing, one of our goals at Jonathan's Path is to enrich the lives of foster teens with fun and educational events. And if those events include a little star power and some delicious barbecue? Even better!
On June 8th, 2023, Jonathan's Path, in collaboration with the Vrabel Young Men's Collaborative, sent 25 teen foster boys to experience a Tennessee Titans field day. These young men scored some Titans swag, listened to an inspiring speech from Coach Vrabel, and enjoyed a delicious spread of smoke meats and baked goods.
"My hope is that they got four hours where they got to be kids and not worry about what they worry about every hour of every day," said Jen Vrabel, wife of head coach of the Titans.
Given the challenges that our foster teens face every day, having the opportunity to just be a kid can mean the world to our teens. We design these events to make our foster kids feel seen, loved, and upheld by their community. Want to support the mission of Jonathan's Path? Donate now!