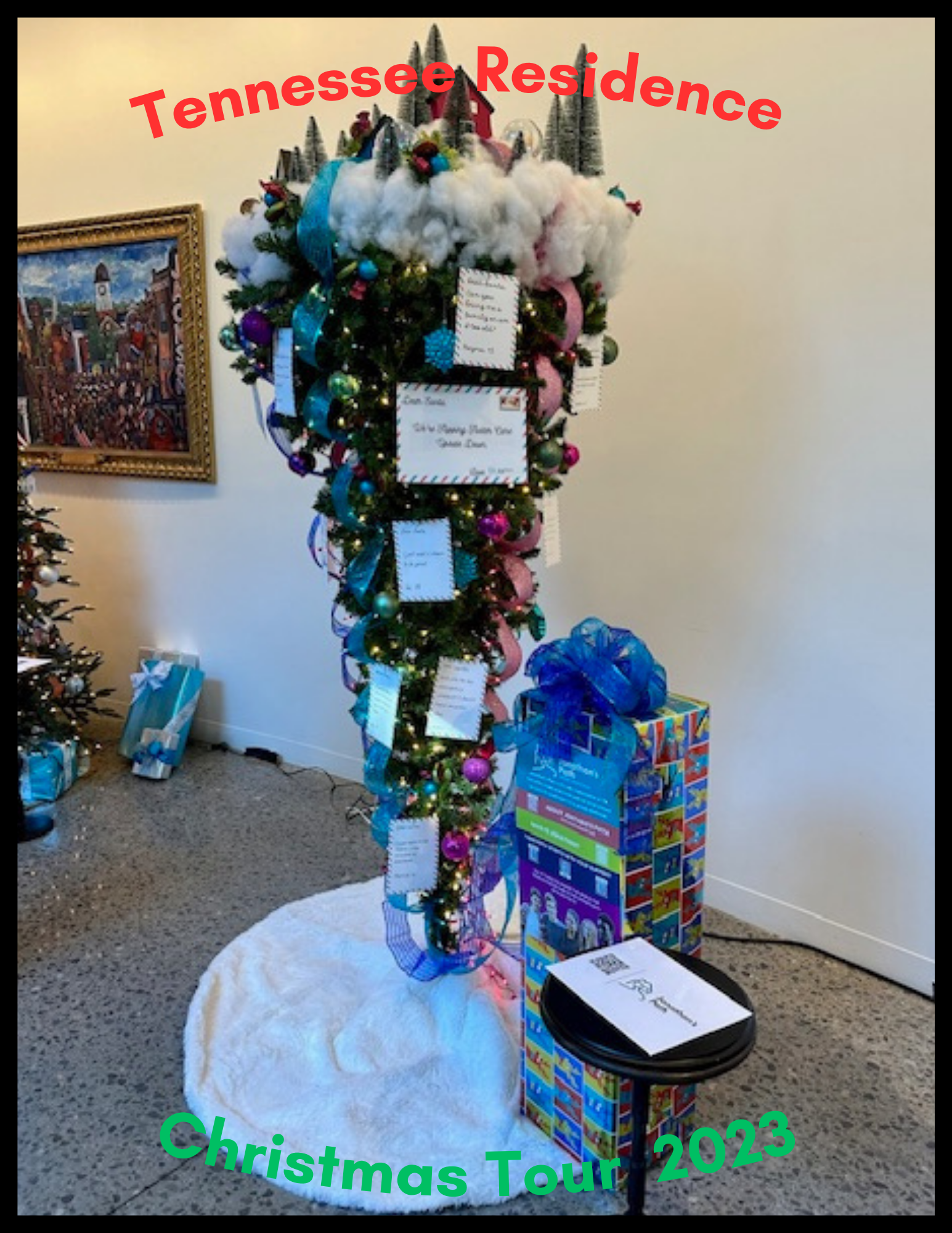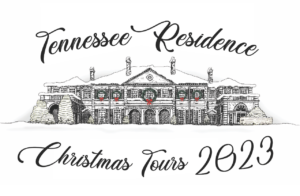 12 Days of Giving with Tennessee's First Lady Maria Lee
We're so excited to announce that Jonathan's Path has been chosen as 1 of the 5 nonprofits in the state to showcase a custom Christmas tree at the Tennessee Residence during the 12 Days of Giving!
Holiday tours are a favorite tradition at the Tennessee Residence, as guests get to walk through the historic home beautifully decorated for Christmas in a different theme each year. The five nonprofit trees are highlighted in Conservation Hall as part of First Lady Lee's Tennessee Serves initiative. Guests that tour the mansion this holiday season are asked to bring one or more items for donation to one of the featured non-profits. Jonathan's Path wish list includes;
Young adult books (ages 12+)
Cozy Blankets / Throws /Weighted blankets
Fuzzy/warm socks
Board Games / Card Games
New sweatshirts teen boys and girls all sizes
Our Christmas Tree theme is "Turning Foster Care Upside Down" with a tree that is sure to delight! Our theme was carefully chosen to highlight the need of support for teens in foster care and youth aging out into independence. We hope you will take a tour of the Tennessee Residence or choose to act during one of the 12 Days of Giving.
Jonathan's Path will be featured in the holiday campaign on December 4th! Be sure to follow First Lady Lee or Governor Lee's social posts for more information.
"Tennesseans are known for their generosity, and Bill and I are especially inspired by how they serve others throughout the holiday season," said First Lady Maria Lee. "It's our hope that those looking to give back this Christmas find new ways to serve their neighbors while connecting with organizations in need of their support."
Schedule A Christmas Tour
 Friday, Dec. 1 through Sunday, Dec. 3 and Thursday, Dec. 7 through Sunday, Dec. 10.
12 Days of Giving Website, launching November 28